George is 287 years young and we're throwing a party! Get your tickets (limited number available) and lets party like it's 1776!
Tickets $20 in advance, $25 at the door if we don't sell out! Must be 21+ to enter. No babies or strollers allowed. CLICK HERE to purchase tickets!
Location: Festival Park on the waterfront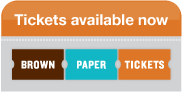 We are going to party right along the waterfront in a giant heated tent. Well have some good old rock and roll music, a cake, full catered meal, beverages, fun, games, dancing and merriment! (Martha might need to ease up on those cocktails)
Live Music: The Joe Baes Project!
The Joe Baes Project is the perfect mix of classic and fresh! Whether with the band, or a solo show, you will feel the music. Playing classic rock, blues, instrumentals, a little country and even throw some new music into the mix. When you attend a show with the Joe Baes Project, you will have a good time! Never pass up the opportunity to catch a live show where the concert will be energetic, the music will rock, and fans are often asked to participate on stage.
Your ticket will also include access to a full catered buffet. The menu will be American fare, just like George would want, including: (Menu items subject to change)
– Hamburgers
– Hot dogs
– BBQ
– Fried Chicken
– Potato Salad
– Green Beans
– Slaw
– Tea, water, condiments, etc.